OUR STORY
Tetra Outcomes is a behavioral health technology company delivering empirically-validated solutions to address the needs of those in substance use treatment programs and the professionals who serve them.  Led by Richard West, PhD, our team of doctors, clinicians, psychometricians, and treatment center executives have developed the preeminent tools for assessing and informing treatment in behavioral and mental health practices.  Dr. West is currently Emeritus Professor at Utah State University and has devoted his career to researching models of behavior support and the development of data tools for behavioral, learning, and programmatic decision-making.  Dr. West's assessment tools have been used nationwide by more than 3,000 organizations and several hundred thousand respondents.  He previously served as a consultant to Father Flanagan's Boys' Home in Boys Town, Nebraska, and has authored six books, 14 chapters, and more than 75 articles in national journals relative to critical conditions for behavioral support.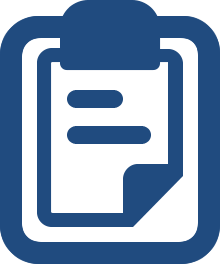 Measure What Matters
Created by experts in the field and validated by independent research, client surveys provide feedback on treatment practices, client engagement, and a range of other issues necessary for successful recovery. Tetra Outcomes' staff surveys provide an honest, efficient, and effective method for conveying staff feedback to facility administrators and improving the overall climate of the facility.
Truly Effective Assessments 
Collect valid and reliable data with our research-backed measures. Survey results are then analyzed and presented in user-friendly, color-coded, online reports designed for therapists, counselors, and other facility professionals. The reports provide an easy-to-read overview with indicators of patient and client success and highlight areas of strength and opportunities for interventions and improvements. 
Tetra Outcomes Advantage
Our team understands the challenges facing your facility, especially moving towards measurement-based care. We work closely with you to collect the right data, provide dedicated support, and build capacity. This includes ongoing support and custom data analysis. We can also facilitate continuing education training for all of your staff. Our goal is to enable the effective use of Tetra Outcomes' suite or proprietary tools and reports.