Chart Your Clients' Treatment Journey Using Tetra Outcomes
We do more than collect data . . . we help you convert it into action!
Great Data Lead To Great Treatment Outcomes
Without proven monitoring systems, providers miss opportunities to improve individual care and have difficulty showing the efficaciousness of their program. The lack of these tested monitoring systems is one of the main reasons that behavioral health and substance abuse treatment are chronically underfunded.
The Compass system, powered by Tetra Outcomes, includes the required software, assessment questions, administration approach and frequency to measure the critical four conditions for successful treatment.
The Four Conditions For Successful Treatment
Assessments That Make A  Difference
Whether you are reviewing a report for an individual patient or the entire organization, the reports in Tetra Outcomes are succinct and understandable. They're as easy to follow as a compass pointing to the pole.
Colored markers indicate whether the patient and the prescribed treatment is on-track or if changes should be made. Green is all clear, orange is cautionary, and red indicates some intervention is usually warranted.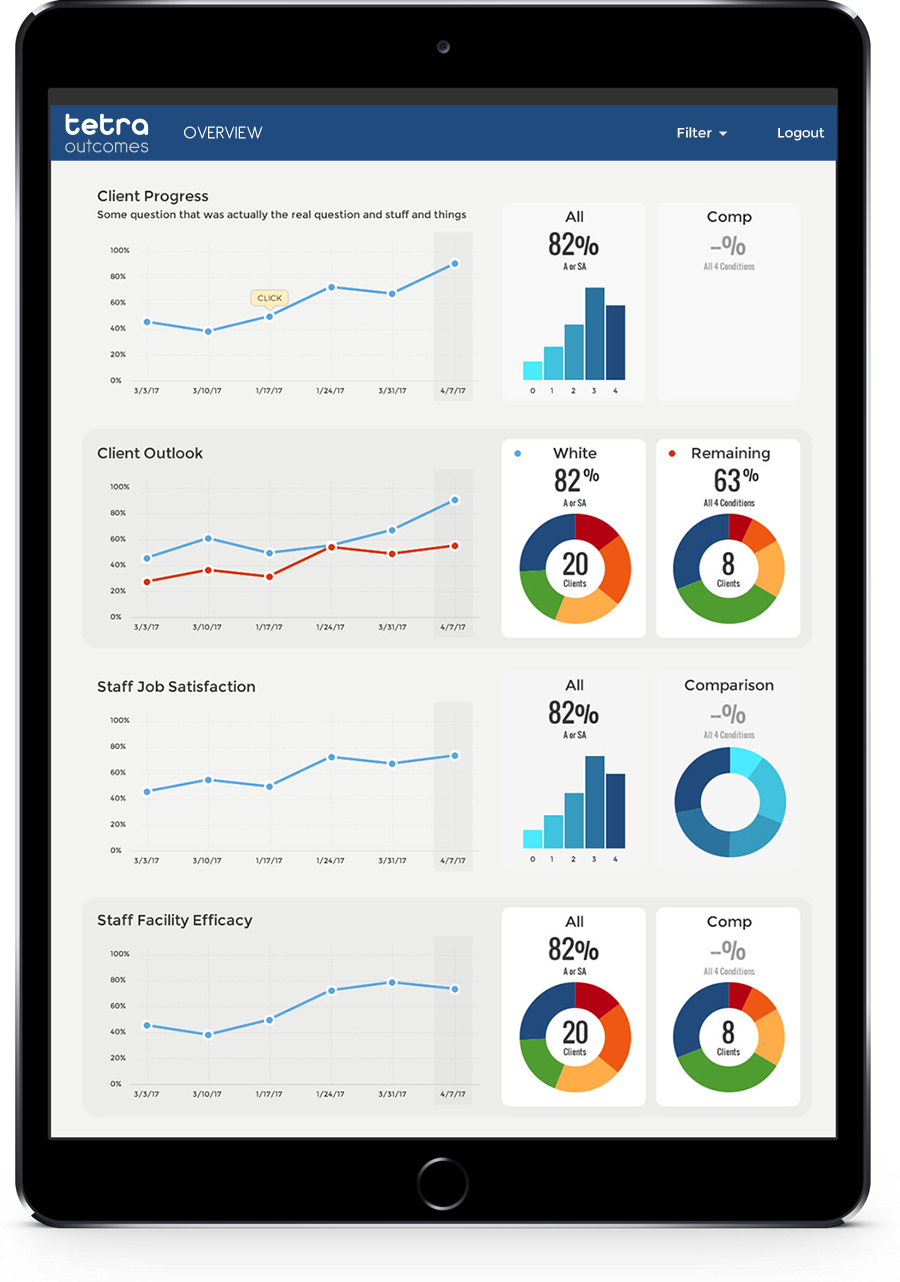 Monitor Your Facility: Know More. Do More.
In addition to the four conditions for successful treatment : expectations, skills, recognition, and relationships, each Tetra Outcomes report provides a multidimensional look at treatment, including:
Client Progress
Client Outlook
Program Efficacy
Effectiveness of supporting structures
Success of individual and group interactions
Recommendations in the reports help you tailor treatment plans, assess and predict the duration of treatment, identify new behaviors and routines that will help with treatment, and improve the four conditions for successful treatment.